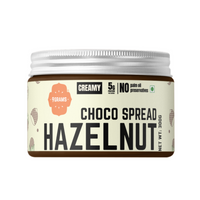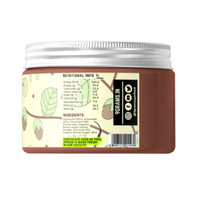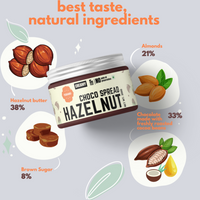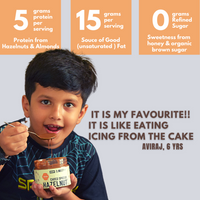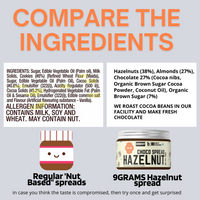 Choco Hazelnut Spread, Creamy 300g
₹ 500₹ 650 Buy using 7500 coins
Creamy hazelnut taste with 67% hazelnuts and almonds without any preservatives & without emulsifiers
Product Description
Cancellation Policy
Refund Policy
Great way to feed kids real nuts and not hydrogenated fats.
9GRAMS hazelnut Spread is made with best quality ingredients and has a great combinations which gives our spread a distinct taste. what's more the chocolate is made in house to ensure the quality of ingredients we put in our spread.

Unlike regular hazelnut spread which has just 5% hazelnuts and full of refined sugar and palm oil, 9GRAMS hazelnut spread has 67% hazelnuts and almonds sans palm oil and refined sugar. In one spoon you get the goodness of nuts and taste of premium chocolate made fresh from cocoa beans.

Use it on your bread, in your bakes, in your shakes, on your ice cream or eat it just like that.