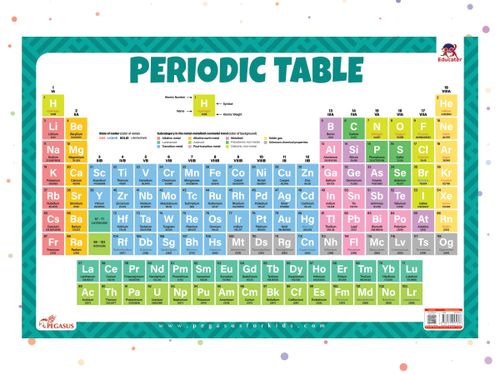 Periodic Table - Thick Laminated Chart
₹ 130₹ 199 Buy using 5000 coins
Introduce young explorers to the fascinating world of science with our engaging & kid-friendly Periodic Table Wall Chart. Designed specifically for children, this educational masterpiece brings the elements to life in a colorful and interactive way.
Product Description
Cancellation Policy
Refund Policy
Our Periodic Table Wall Chart for kids is a captivating visual resource that sparks curiosity and fosters a love for science. The vibrant and eye-catching design instantly grabs attention and ignites the imagination of young learners. The elements are depicted with appealing illustrations that make them relatable and memorable.

With its user-friendly layout, this chart makes it easy for children to navigate and understand the basic concepts of the Periodic Table. The elements are organized in a clear and logical manner, making it simple to identify different groups and understand their properties. Each element is represented by its atomic symbol, atomic number, and a child-friendly illustration that represents its characteristics.

Hang our Periodic Table Wall Chart in your child's bedroom, playroom, or study area, and watch as their curiosity and understanding of the scientific world expand.